Flies On a wall
Currently exploring Jordan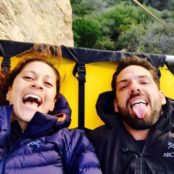 GET OUTDOORS
Climbing, paragliding, trail running, surfing… life is simple for us; get after it!
We both feel at home under a blanket of stars, floating through the air, climbing up rocks, being in the mountains, and in the water. Join us on our outdoor adventures!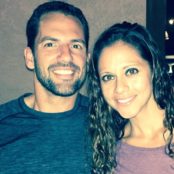 Larry and Jaala
Larry loves to photograph and Jaala loves to write. Click below to see Jaala's writing on the New York Times "At War" Blog.
We both love to teach, help, and learn from others, especially in other countries around the world. What's your story? Let us know what you are up to by sending us a message in the "contact us" section!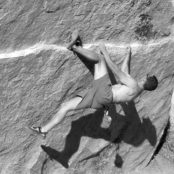 Come hang with us
Our current adventures include teaching in and exploring Jordan and Afghanistan.
Jaala trains teachers in remote areas in Jordan while Larry is working on nation building projects around the world. When they are together in Jordan, Larry photographs the landscapes and people of the Badia Region where Jaala teaches.
Thought Chronicles
Some people are considered hopeless romantics. They go around wishing for silly things to occur like love at first sight, tulips to bloom in winter, music to actually burst through the sky to accompany them on their everyday tasks, and for world peace to blanket the globe. These people are considered romantics because all of[…]
My wish came true. I am no longer a caged bird, but a roaming gazelle. Okay, I am not really a gazelle. I am just a simple (dramatic) American girl in Afghan clothes who has been admitted to a little-known world; the world of Afghanistan, circa now. Initially, I thought I would be stuck in[…]
I am in my apartment alone; it is quiet save for the honking horns, men talking, and occasional call to prayer. The brown light of the afternoon peeks through my opaque windows. Mountains on the horizon beckon to me; I wish I could bound into the afternoon heat and run up to the radio towers[…]
Previous
Next